Backup Synology NAS To Amazon Glacier
April 22, 2021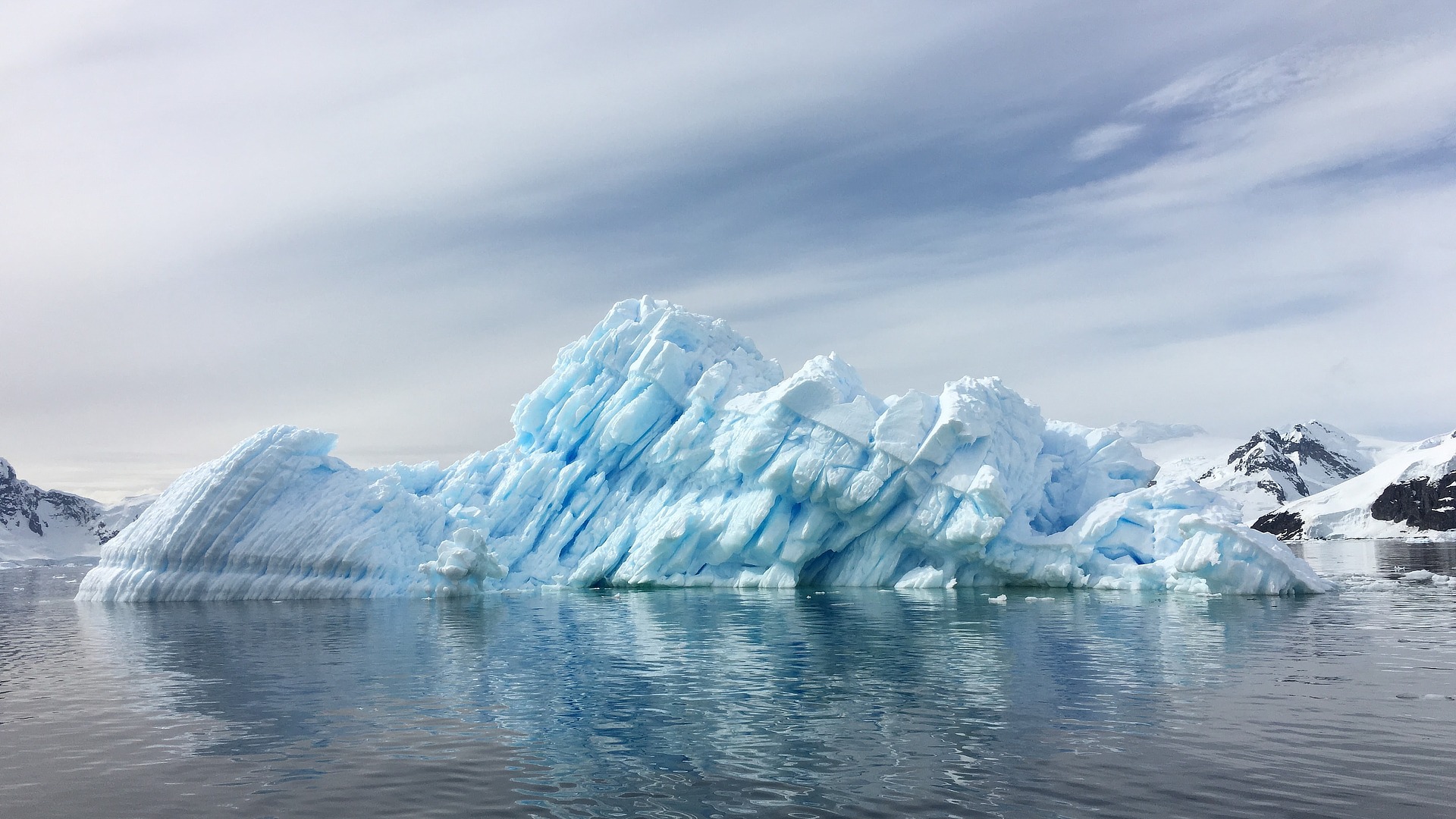 Wondering how to easily backup your Synology NAS? You'll need a couple of things. A Synology NAS and an Amazon Web Services Account. It's free to create an AWS account but depending on how much you store on Glacier, you may be charged for storage as well as retrieval. You can check Glacier pricing here.
Once you get that out of the way and are ready to backup your Synology to Glacier, just follow these simple steps:
First, log in to your AWS account and create an IAM user. Type IAM on the search bar on top and it should show you IAM.

On the left sidebar, choose User and then click Add User. Give it a user name and give it Programmatic access under Access Type.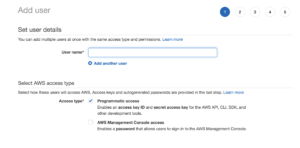 Then choose Create Group. on the next screen, Give it a Group Name, then look for the AmazonGlacierFullAccess and make sure to give it a check mark before you proceed. Then Create Group. It should show you your Group name and the Policy AmazonGlacierFullAccess. Then click Review. Make sure everything looks correct and then click Create User.
Store the Access Key and Secret Key in your password manager since from what I can tell, this is the only time you'll be able to see them.
Next, log in to your Synology NAS web interface and go to your Package Center. Search for Glacier and click install, after it installs, open Glacier.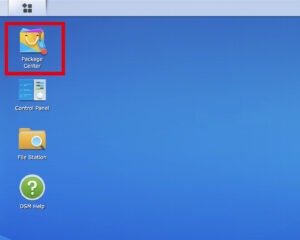 Once Glacier on your Synology DSM, click on the backup tab on the left sidebar. Then Action tab and then Create. This will pull up the Backup Wizard.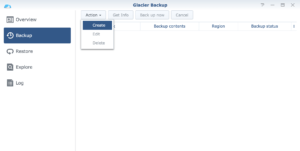 Once you're in the Backup Wizard, give your backup set a simple name and agree to the conditions.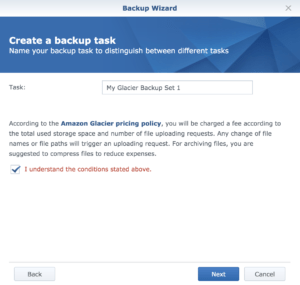 On the next screen, it'll ask you for an Access Key and a Secret Key. Copy and paste the Access Key and Secret Key from the Amazon IAM that was created earlier.
Then go to the next tab Backup Folder, choose the folders that you want to be backed up and then go to the next tab to schedule backups and click Ok