Booklet Printing on Xerox Primelink C9070
January 22, 2020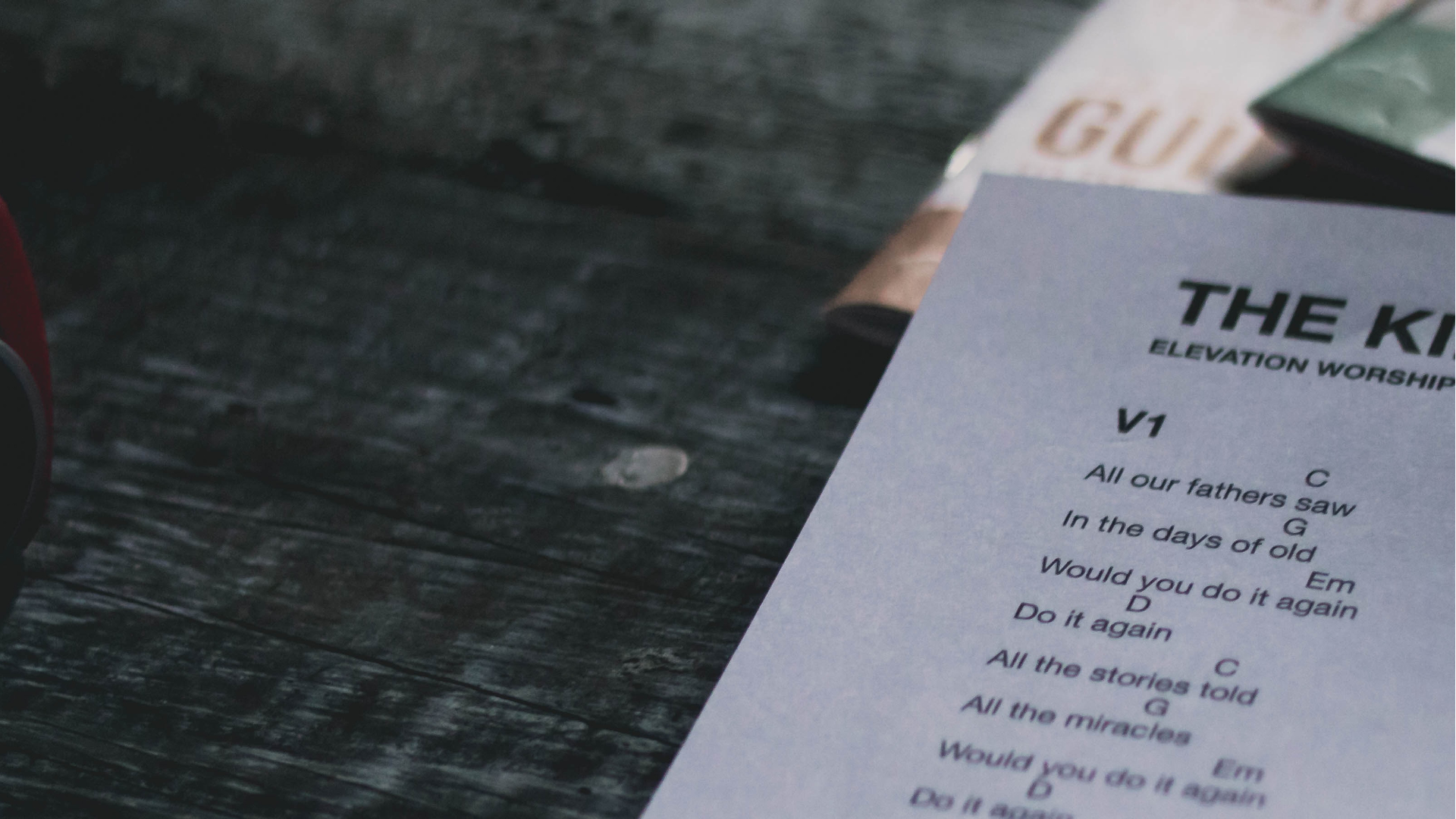 I was sent a PDF that has individual pages 5.5″ x 8.5″ (so, half sheet of 8.5″ x 11″ paper).
I have Fiery Command Workstation 6 installed on my Mac.
On Fiery Command Workstation, click on File, and then Import Job, choose the PDF and click Open, then choose Hold.
The job should now show up on the hold queue on Command Workstation, double click on it to go to Properties.
Under Quick Access in the Properties window, change to the tray where your plain paper (short edge feed) is at. In this case, it's tray 7. Also change duplex to top-top, and finally change paper size to 8.5″ x 11″ SEF.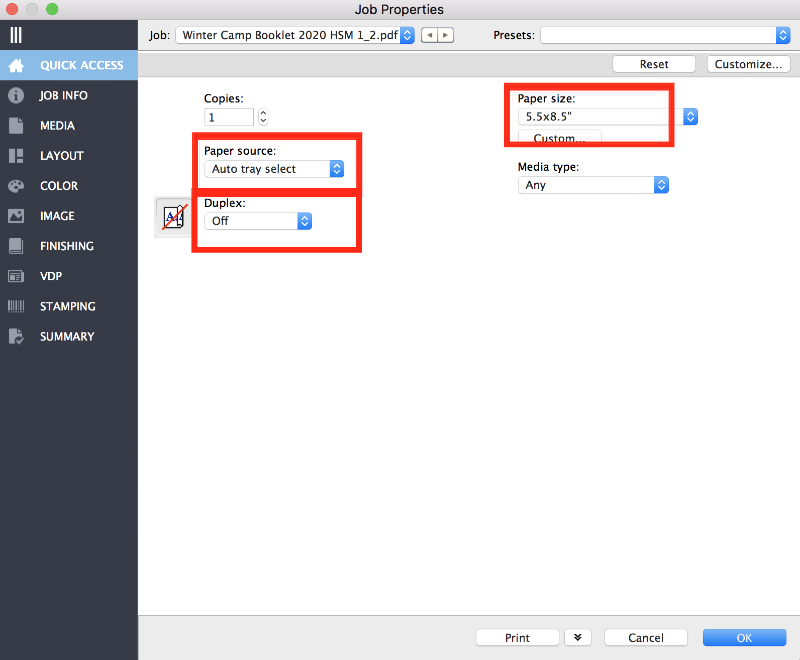 Under the Layout tab in the Properties window, click on the Booklet radio button, then click on Launch Wizard.
A new window will pop up with more options for booklet making. In the booklet maker wizard, choose Saddle for type Booklet Type and in this case, I wanted left binding. Then click Next.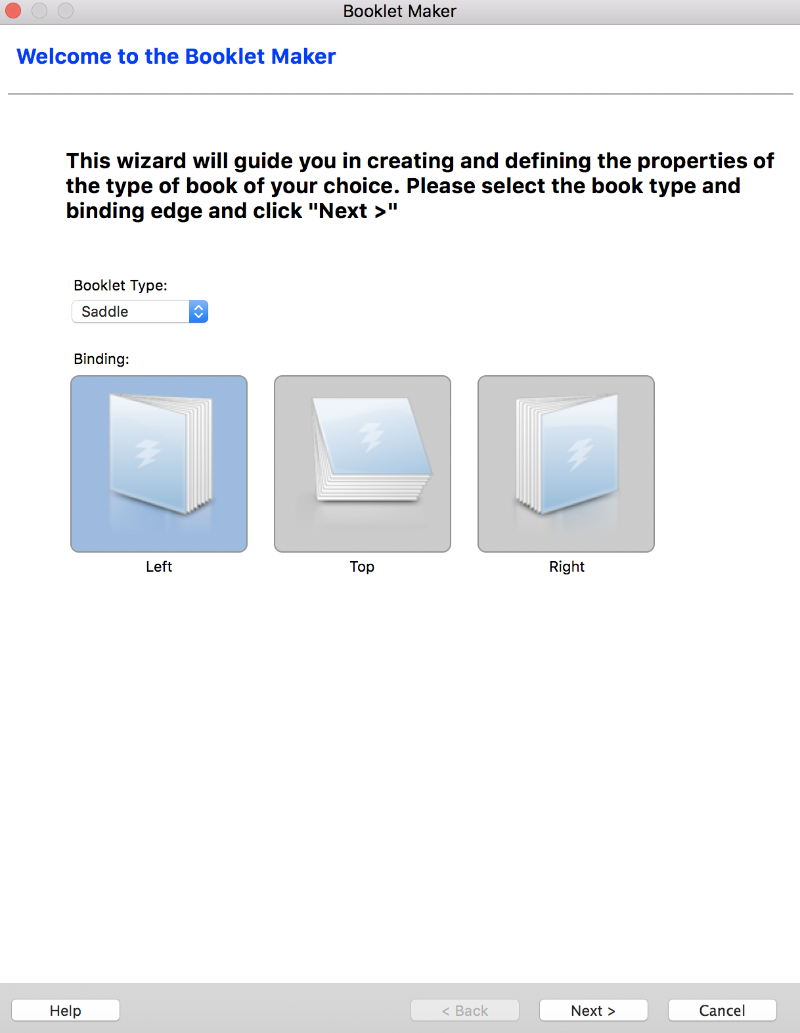 On the next window, I wanted the print to be the front and back cover with blanks on the inside cover so, I chose Front and Back Separately, and Outside (Print Front Cover & Print Back Cover). Then hit next.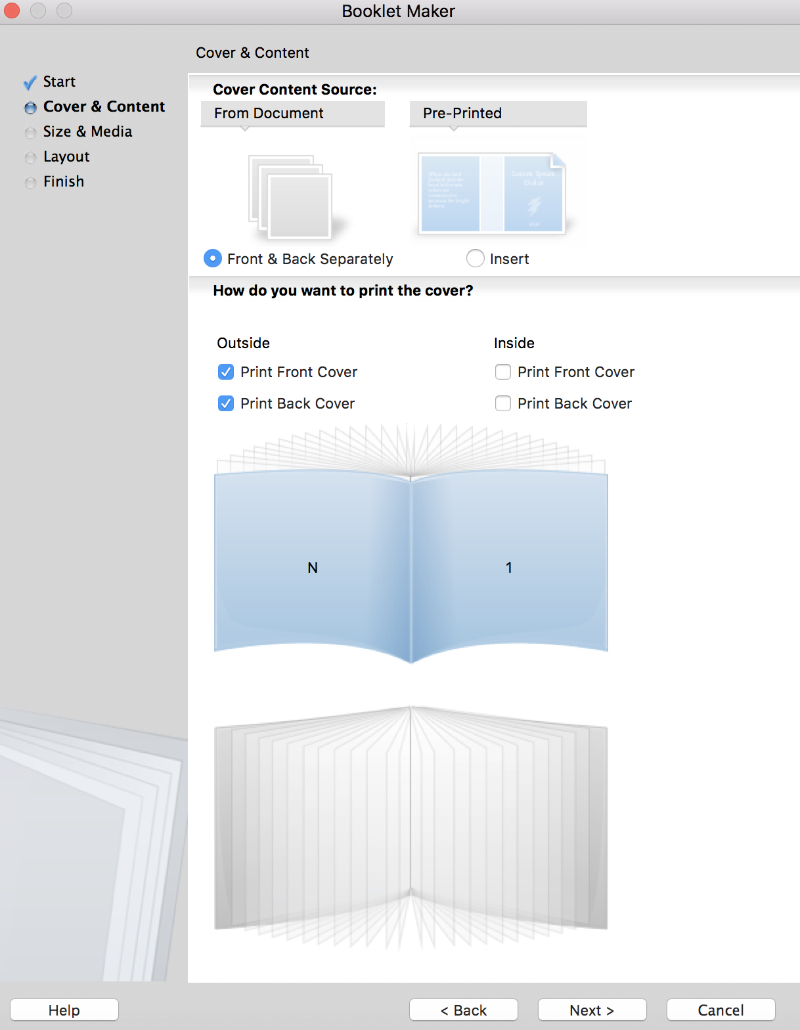 On the next page, paper size for 2-up should be 8.5″ x 11″ SEF and in this case, I wanted my cover to be cardstock. So click on Define Cover.
For the cover media, I chose to put it on the bypass tray, defined media type as heavy weight 1 with a weight of 151 – 176 gsm. Then just hit next, click next under Layout and hit Finish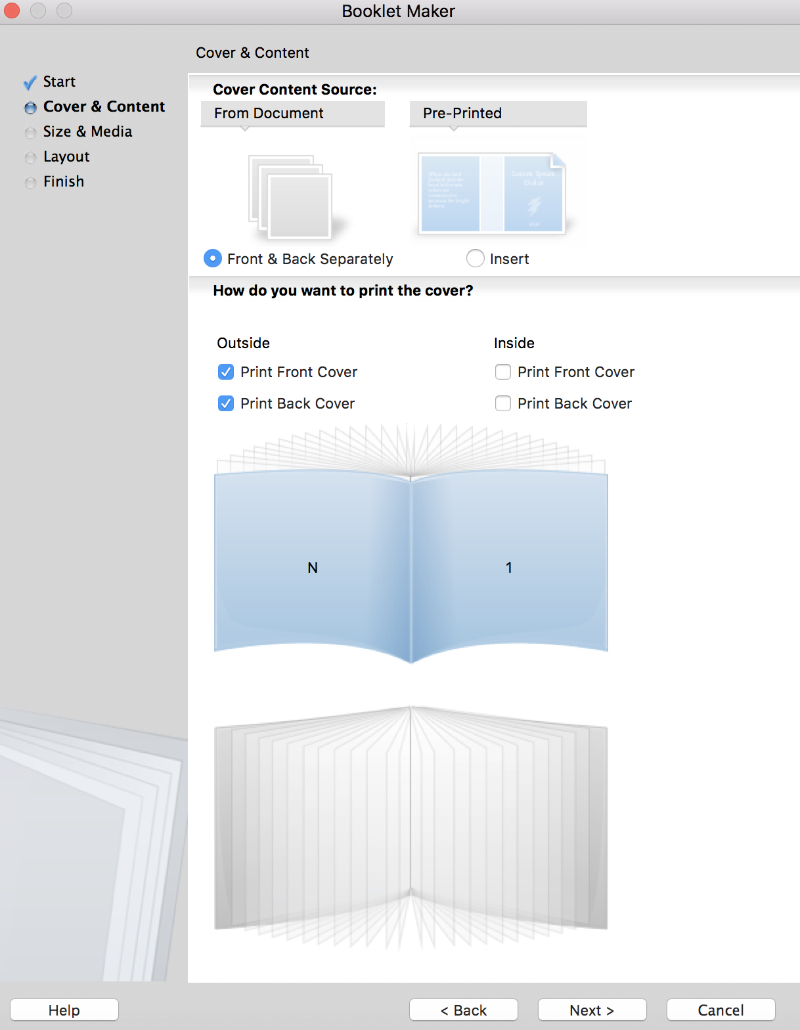 Under Finishing in the Properties window, scroll down to Fold style, choose Booklet fold, then go to Stapler and choose Center, then hit Ok.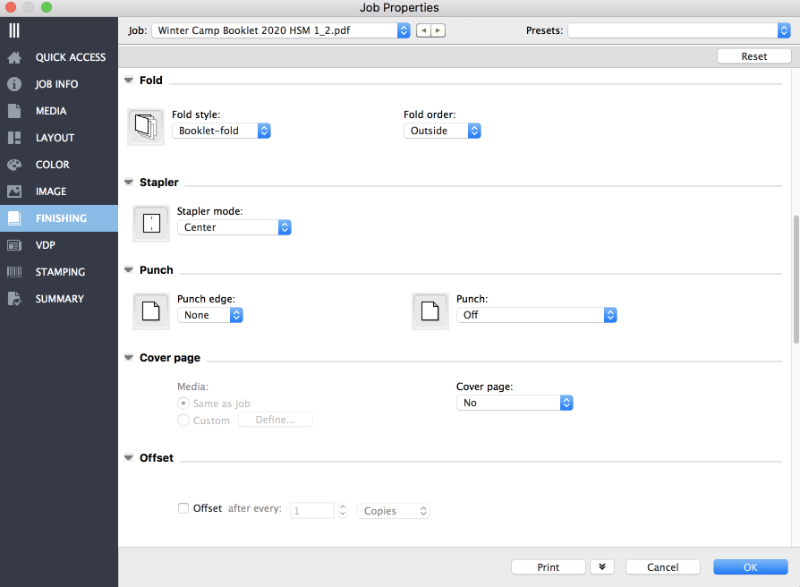 If you want to see what it looks like without having to print a copy, right click on your file in Command Workstation and choose Process and Hold, a preview should appear in the job preview pane on the right sidebar. You can double click on the preview pane to see all pages.
Once ready, just right click on your job and hit Print.